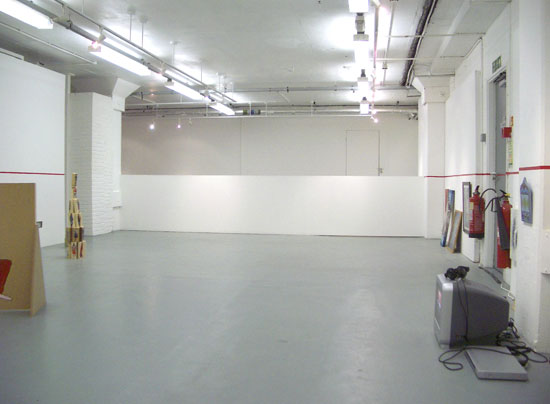 Get Over It 2006
Wooden wall and white paint
Beneath, Surface Gallery, Nottingham
Artists on the gallery's mailing list were invited to participate in a group show and submit work no taller than 100cm. The show intended to reveal a network of emerging artists to each other, the gallery and the audience. Get Over It, a 99.5cm high wall that divided the space and other works on display, was made in response to this brief.