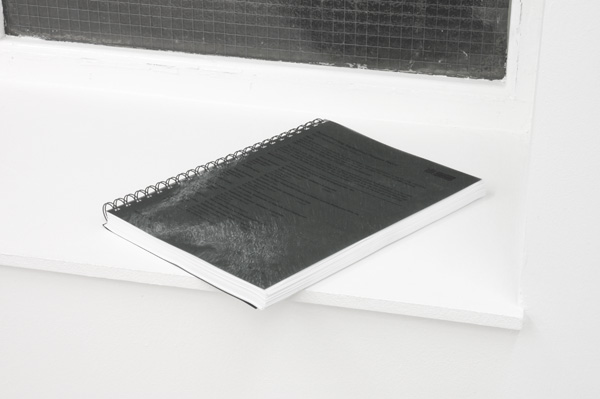 Progress Report, 2008
A4 bound paper document
4 October – 2 November, Moot, Nottingham
A report downloaded on the opening day of the exhibition that lists all planning applications currently under consideration by the local Nottingham City Council, and those applications that have been decided in the previous 28 days. The new gallery space and building is temporary, only secured for 5 years as it is in the ear-marked regeneration zone of 'Eastside', a vast multi-million pound project for a neglected part of the city. The document also refers to the highly contested Eastcroft Incinerator's expansion plans increasing their capacity to burn more of the city's waste.