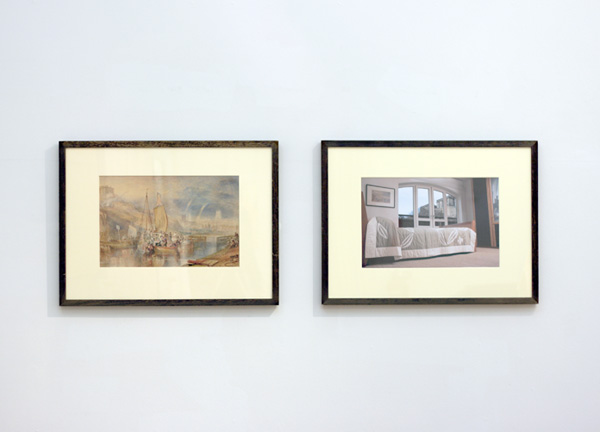 Turner At Dukes Wharf, 2010
Lambda photograph and Nottingham, 1833, watercolour by J.M.W. Turner, both framed.
A Stranger's Window, Nottingham Castle Museum and Art Gallery.
(With the generous support of: Julia Ebrahim, Philip Jackson, Sarah Skinner and Moot)
Shown alongside J.M.W. Turner's watercolour, Nottingham, 1833 is a photograph taken of the work at Apartment 16, Dukes Wharf, with the view the artist painted visible through the window.
The photograph attaches itself to the original watercolour, as it can only be shown alongside the Turner in the same mount and frame.